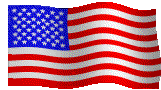 Independent Order of Odd Fellows Mt Zion 74
A non-profit Organization!
Everyone is welcome!
We are looking for groups and individuals to come join our lodge and start leagues such as:

Pool.....Cards.....Darts.....Horseshoes.....Shuffleboard or maybe something YOU always wanted to do. We are open to suggestions and we are involved with trying to get our membership to grow. If there is an interest on your part get in touch with us. We look forward to meeting and speaking with you. Men and women alike are welcome. It's a family lodge, and the only one of it's kind in York. We have the facilities and hoping we will hear from you soon.