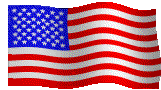 Independent Order of Odd Fellows Mt Zion 74
A non-profit Organization!
June 21, 2021

Mt. Zion Lodge #74 met in regular session at 7:00 p.m. with NG Don Free presiding
Roll Call of Officers: taken with absentees noted…
VG R Blankenship Reading of the Records: from June 7, 2021 meeting were approved
Sick and Distressed: Ken Downing and Al Foster; Ken is receiving 2-2weeks at $50.00 a week
Visiting Committee Report: No report.
Communications read and disposed of: No report.
Bills: in the amount of $5219.33 were approved.
Motions: Sam Thieret and Dave Zutell Carried
Application for Membership:
Interviewing Committee Report:
Balloting: Degree work:
Finance Committee: No report.
Building Committee: Old monitors that were never used will be donated to someone who works with children to teach them programming. Phone answering machine is not working properly; Jerry will look into it.
Membership Committee: No report.
Social Committee: Charley Males reported about 40 people attended the Strawberry Fest. BBQ will take place August 7 at 4 pm. October 13 is Member Recognition and Ladies Night at the Vikings AA. Checks for Queen Esther need to be made out to Mt. Vernon #14. Christmas Party is December 11.
Entertainment Committee: On July 12, Monday Game Night will start up again. Members are encouraged to bring family and neighbors for a night of fun and entertainment; watch a special event on TV, etc.
Unfinished Business: Looking into different ways members can obtain wooden nickels. Jerry will purchase more since we do not a lot in reserve.
New Business: Jerry Seyler made a motion regarding signature authority on the Mt. Zion checking account #904041472 to remove Richard Dibble and add Nancy Wagner, Secretary. Motion was seconded by Charles Males. Motion carried. Jerry Seyler made a motion regarding Mt Zion Visa account ending in 9437, to add Don Free Property Committee Chairman, as a third card holder. Dave Zutell seconded the motion. Motion carried.
Vietnam Veterans: No report.
Receipts: in the amount of $154.71 were reported.
Drawing: won by: Don Free who was wearing a pin; $4 to be credited to dues.
Good of the Order: Nancy Wagner asked why we do not use the microphones since a number of our members have hearing issues. It is difficult to hear from one end of the room to the other. We have not been turning the microphones before meetings.
Meeting was adjourned at 7:40 pm with 9 members in attendance.
Respectfully submitted, Nancy J. Foust Wagner
Nancy J. Foust Wagner, Secretary Present: Free, Males, Keller, Seyler, Fink, Thieret, Wagner, Zutell, Strausbaugh
_____________________________________________________________________________________________