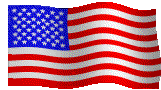 Independent Order of Odd Fellows Mt Zion 74
A non-profit Organization!
Meeting Minutes for November - December 2019
Approved 11-18-19
​
November 4,2019

November 4, 2019 Mt. Zion Lodge #74 met in regular session at 7:05 p.m. with NG Don Free presiding

Roll Call: taken with absentees noted - none

Reading of the Records: from the last session was approved with a date correction. Sick and Distressed: None

PG Charles Males asked the members to keep Wayne Fair in prayer. He currently is experiencing some age related health issues

Bills: in the amount of $3462.26 were approved on a motion by Richard Marks and Charles Fleegle

Communications: Read- JA item posted on bulletin board

Application for Membership: None

Interviewing Committee Report: None

Degree work: No report

Finance Committee: No report

Building Committee: Don Free reported: Shelving was installed in closet to hold regalia and framed pictures; More regalia were placed on the walls; Batteries in emergency lighting were replaced; The front door was raised to help eliminate rubbing; Siding on building is 30 years old and showing wear and tear. Suggestion is to purchase new siding and have an IOOF medallion placed on the side of the building;

Social Committee: Reminder about Saturday, November 16 at 7:30 pm AMT Christmas Show-Miracle of Christmas; possibly attend Hershey Bears hockey game in February- details later

Old Business: None

New Business: Considering sending out a survey - asking for suggestions as to what should be put into the survey; Building Rental- suggestion was made that the renter needs 5 tokens plus $50.00 or 5 more tokens. Discussion – members need to attend meetings to receive tokens. A motion by Sam Thieret and Dave Zutell was approved to implement the new policy. New Business, con'td: Need some committees to help with the work load; a Donation Committee is needed to help sort through the requests – Jim Keller, Nancy Wagner and volunteered to serve One or two people needed for PR- if interested, please contact Don Free
Good of the Order: Scholarship meeting to follow tonight's meeting;
Game night on the 11th will be movie night; C. Ross Dellinger expressed his thanks for getting the piano tuned;
Receipts: in the amount of $278.20 was reported.
Drawing was won by Edward Moreau who was wearing a pin; $4.00 is credited toward his dues
Meeting was adjourned at 7:30 pm with 17 members present.
Respectfully submitted, Nancy J. Foust
Wagner Nancy J. Foust Wagner
​
________________________________________________________
Approved 12-02-19

November 18, 2019

Mt. Zion Lodge #74 met in regular session at 7:05 p.m. with NG Don Free presiding

Roll Call: taken with absentees noted… none

Reading of the Records: approved as read

Sick and Distressed: None

Visiting Committee Report: Guests this evening were Darryl Ulsh and Herbert Hartley who assisted with the swearing in of officers for the Encampment

Bills: in the amount of $47.70 were approved on motions by Dave Zutell and Clark Ruppert

Communications: Read- a letter from the Grand Master Whitlinger stating the financial hardship of the Odd Fellows and Rebekah magazine; in trying to keep the single subscription at $10.00 annually, the month of January will be Pennsylvania Odd Fellow and Rebekah month throughout Pennsylvania with a request for all Lodges to support this magazine with a fund raiser or a treasury donation. Thank you from Andrea Fleegle for our donation toward her studies at Temple U.

Application for Membership: None

Interviewing Committee Report: None

Degree work: No report

Finance Committee: Richard Marks requested meetings for scholarship req's and charitable distributions

Building Committee: Dec 2- at 1 pm start decorating for Christmas; Getting bids for siding; New rug is needed in foyer area.


Social Committee: Dec 21- Christmas Party @ 6 pm– Bill Curry catering

Old Business: None

New Business: Jerry will review the dues accounts – Some may have been sent with inaccurate information. He will notify those that received incorrect information.

Scholarship Committee met: Jerry motioned that Associate Members be included for scholarships if any are available following disbursements to members. Richard Marks seconded. Motion carried.

Discussed chartering a bus for a Pilgrimage to the Tomb of the Unknowns with visiting other local sights May 5 (3)?. Nancy will get information from Bailey Coach

Clark Ruppert and Nancy Wagner volunteered to proof read the Directory for corrections, updates and additions

Good of the Order: Jim Keller, Dave Minot and Richard Marks will assist Jerry with the Scholarship Program

Game night at 7 on December 9 – doors will be open at 6.

Receipts: in the amount of $167.25 was reported.

Drawing was won by Charles Males who was wearing a pin; $4.00 is credited toward his dues

Meeting was adjourned at 7:35 pm with 20 members and 2 guests present.

Respectfully submitted, Nancy J. Foust Wagner
Nancy J. Foust Wagner Secretary
____________________________________________________________
Approved 12-16-19

December 2, 2019

Mt. Zion Lodge #74 met in regular session at 7:05 p.m. with VG Richard Blankenship presiding; Rick Tanner filled the VG position this evening

Roll Call: taken with absentees noted… Don Free, Dave Zutell and William Curry

Reading of the Records: approved as read

Sick and Distressed: Becky Wagaman and Tammy Eichelberger; $100.00 in sick benefits to Becky

Visiting Committee Report: Bills: in the amount of $1386.48 were approved on motions by Clark Rupert and Andy Strausbaugh

Communications: Read and disposed of

Application for Membership: None

Interviewing Committee Report: None

Degree work: Clark Rupert reported another session for degree work will be December 9 at 5:45

Finance Committee: Jerry proposed stock to be sold and approval was given on a motion by Charles Males and Clark Ruppert. Charitable donations totaling $41,000.00 will be given in 2019 same as 2018. Jerry proposed Mt. Vernon stock to be sold totaling $24, 000.00 on a motion from Charles Males and Clark Ruppert, Mt Vernon members approved the sale.

Building Committee: 6 contractors have handed in bids for siding. Their bids will be presented at the December 16th meeting.

Social Committee: Chair C. Males said the Christmas meal on the 21st of December will be catered by William Curry. Meal will be beef, pork, veggies, desserts, etc.

Game night plans: have chicken and some other food items for December 9th.

Old Business: Jerry reviewed all the dues accounts and found only one to be inaccurate. Please notify Clark, Charlie or Nancy for any updates on phone numbers, email addresses or mailing addresses for the 2020 Directory.

New Business: A total of $55,000 is being proposed for giving this year with $10,000.00 remaining from the charitable giving; suggest it to be carried over to the new year and be applied toward the siding. Our security bond covers $25,000.00; we should have a bond to cover 10 % of our net worth. We will review our insurances is 2020. Dave Minot reported to pool pockets need to be replaced. New set will cost $104.00.

Good of the Order: Thank you to James Keller for this evening's meal and thank you to those who decorated the Christmas tree and put up lights.

Receipts: in the amount of $434.94 was reported. Drawing was won by Nancy Wagner who was wearing a pin; $4.00 is credited toward his dues

Meeting was adjourned at 7:40 pm with 17members and 0 guests present.

Respectfully submitted, Nancy J. Foust
Wagner Nancy J. Foust Wagner Secretary
​
__________________________________________________________________________


Approved 12-30-19

December 16, 2019

Mt. Zion Lodge #74 met in regular session at 7:05 p.m. with NG Don Free; PG Charles Males filled the VG position this evening in Richard Blankenship's absence

Roll Call: taken with absentees noted… Richard Blankenship

Reading of the Records: approved as read

Sick and Distressed: Wayne Fair- surgery, he will receive 2 weeks at $100; Tammy Eichelberger- hip replacement, she will receive 2 weeks at $100; Becky Wagaman will receive 2 weeks at $100.

Visiting Committee Report: None

Bills: in the amount of $28,139.63 were approved on motions by Clark Rupert and Richard Marks

Communications: Read and disposed of

Application for Membership: Lisa Krout- application was presented Interviewing Committee Report: Lisa meets the criteria required for membership Degree work: Clark Rupert will continue to provide degree work for all who need it

Finance Committee: All stock transactions that were presented at the last meeting have been made

Building Committee: 4 contractors have handed in estimates for siding. Don will contact each vendor to make sure they are all bidding on the same thing, since some had offered suggestions that others had not discussed.

Social Committee: Chair C. Males reporting – bingo will be played with gift cards as prizes, following the Christmas meal. The Valentine Party will be held February 20, 2020. Charlie said food will be provided on game night for a few months to see if this will entice more people to attend. Nancy Wagner reported she is awaiting a bid from Bailey Coach for the trip to the Tomb of the Unknowns on May 6. A $150.00 deposit will be needed to hold the bus if we decide to use Baileys.

Old Business: Please notify Clark, Charlie or Nancy for any updates on phone numbers, email addresses or mailing addresses for the 2020 Directory.

New Business: Discussion was held on updating our website. Minutes have not been added for several months and new pictures and info needs to be added.

Good of the Order: James Keller attended the Philadelphia Orphan's Home meeting. They have decided their main focus should be on Early Childhood Education.

Receipts: in the amount of $0.00 was reported. Drawing was won by Richard Marks who was wearing a pin; $4.00 is credited toward his dues Meeting was adjourned at 7:55 pm with 14 members and 0 guests present.

Respectfully submitted, Nancy J. Foust Wagner
Nancy J. Foust Wagner Secretary
​
_____________________________________________________________
Approved 01-06-20

December 30, 2019

Mt. Zion Lodge #74 met in regular session at 7:10 p.m. with NG Don Free presiding

Roll Call: taken with absentees noted… Richard Blankenship & Jerry Seyler

Reading of the Records: approved, following a correction under Building Committee from 6 contractors to 4 contractors who are bidding on the siding

Sick and Distressed: No report

Visiting Committee Report: None

Bills: no report

Communications: Read and disposed of

Application for Membership: None

Interviewing Committee Report: Degree work: No report

Finance Committee: No report Building Committee: Four contractors have returned final bids for the siding. Voting will be held at the January 6 meeting

Social Committee: No report Unfinished Business: Talked about using a web designer to update our website

New Business: None

Good of the Order: None

Receipts: in the amount of $0.00 was reported

Drawing: won by Charles Fleegle, Jr. who was wearing a pin; $4.00 is credited toward his dues

Meeting was adjourned at 7:25 pm with 10 members and 0 guests present.

Respectfully submitted, Nancy J. Foust Wagner
Nancy J. Foust Wagner Secretary
​