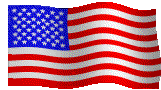 Independent Order of Odd Fellows Mt Zion 74
A non-profit Organization!
Members Survey
Here are the results of the survey sent to all lodge members with the previous newsletter, Fifty two surveys were sent out, we received 25 completed surveys. As you read the results, please note that not everyone answered every question, so the totals don't necessarily add up to 25 for each question.

Also included in the survey results are comments and suggestions that were offered by members.

One thing to note is that the lodge has taken no action at this point based on survey results. However, the information gained from the survey responses will be helpful as the lodge looks to the future. The member information received along with the surveys will be used to update current lodge records and will also be used in developing a Mt. Zion membership directory.
​
Ways of Communicating with the lodge:

The lodge email address is mtlodge74@gmail.com

Financial Secretary email is ioof74finsec@comcast.net

Lodge Hall phone number is 717-792-3394

The Lodge website is www.ioof74.org
Website suggestions or corrections can be sent to Ken Downey at
hello17313@hotmail.com or use the lodge email.
​
​
​