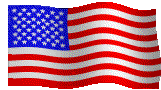 Independent Order of Odd Fellows Mt Zion 74
A non-profit Organization!
*** Free Wi-fi in the lodge for members only!***
Looking to start new leagues! We need YOU!!!
We, at Mt Zion Lodge 74, are interested in starting different leagues within the lodge for our members. Below are a few examples. Please contact the Lodge if you are interested. Join the Lodge, start a league! The Lodge will help you in anyway we can.
Contact us through a known member or- 717-792-3394 ,Voice mail - 717-685-6343 /717-68L-ODGE.
Contact Us - 717-792-3394
Voice mail - 717-685-6343
717-68L-ODGE