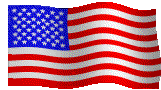 Independent Order of Odd Fellows Mt Zion 74
A non-profit Organization!
Looking to order hats, shirts, and jackets. If you're interested, please contact us through this site by

clicking here

or by leaving a message on our voice mail. You could also leave your information in the message box provided.
We need your size, and quantity of each item.
Hats are a "one size fits all". The shirts are Sm,Med, L, XL, XXL. The shirt colors are red or blue. The jackets are the same as the lodge has had before, black with the lodge logo on the back and also the front. If you want your name on the left side there would be a $5.00 additional charge. We do not have the exact price at the moment. The prices for these items are estimated to be on the low end of the prices given.
$12.-$15.00-Hats
$20.-$25.00-Shirts
$70.00- Jackets

There will be a sign up sheet at the lodge available when we have meetings so please plan to attend. If you haven't attended recently, things are changing and it would be good to see you again! Stop in and say "hello"!