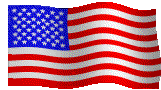 Independent Order of Odd Fellows Mt Zion 74
A non-profit Organization!
Allow us to help you and in turn, to help others!
Be Involved – Join the Odd Fellows and Rebekahs
Requirements for Membership

A man or woman of good character, who is loyal to his or her country and believes in a Supreme Being, the creator and preserver of the Universe, is eligible for membership. Odd Fellowship strictly forbids any interference with one's religious beliefs or political opinions. Most jurisdictions require candidates for the adult lodges to be 18 years old.
Lodges charge an annual dues.

How to Join

Interested..... Email us and we'll get back to you.. mtlodge74@gmail.com


A candidate must be sponsored by a current member. Basically what that means is that a currect member must sign your membership application. You don't necessary need to know a current member in order to fill out an application. If you don't know a current member, stop by the lodge on a meeting night, call or even fill out an application online. After speaking and meeting with you, answering a few questions and answering any questions that you may have, the members will vote to accept you into the Lodge.
Ask people you know if they know anyone who is an Odd Fellow or a Rebekah.

Find the local lodge, drop in on the day of a meeting about 30 minutes before the scheduled time, and introduce yourself. We are eager to find new members and will be glad to meet you. We meet on the First, Third and Fifth Monday every month at 7 pm.
Please feel free to call anytime with any questions you may have or use the contact page on this site.

Fill out an application-
​
Contact Us - 717-792-3394
Voice mail - 717-685-6343
717-68L-ODGE
mtlodge74@gmail.com
Our Lodge is located at:
525 Greenwood Rd
York, PA 17408
The I.O.O.F. is a beneficial non profit organization committed to striving to make the world a better place in which to live. In addition to being a beneficial lodge that supports its members, we also provide financial support to many local charities. Dues are $31.05 semi annually, and a $40.00 initiation fee.
Some of the many benefits you will receive for belonging to Mt. Zion Lodge are:
Free meal the first meeting of most months at 6 PM.

Sick benefits in the amount of $50 for the first 13 weeks and $25 for the next 13 weeks.

Death Benefits for a member in the amount of $1000 per member and $500. for spouse.

Dues forgiveness for any member in a nursing home for extended stay.

College Tuition Scholarships for certain relative in the amount of $800 to $1000.

The opportunity to attend our many special functions at a reduced or no cost.

The fellowship enjoyed by all at our meetings.

Free Life Membership after 45 Yrs.

Use of the Lodge Hall by members only for nominal donation
Some of the annual functions of the lodge are
Valentines Dinner

Strawberry Social

Chicken Bar BQ

Ladies Night Dinner

Christmas Party

Dinner Theater Trip
Use our Lodge for your club!