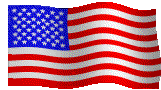 Independent Order of Odd Fellows Mt Zion 74
A non-profit Organization!
A family Lodge where there is something for everyone!


Families

Single Parents Single People
Welcome

A local Lodge in York, Pa. Family oriented with, a large game room, something for all ages. We are and have been a long standing part of the York community, with deep seeded roots to its past. Something for the entire family, always looking to increase its members, expand its functions and reach out to those in need. Located in the West York area, we hold and are involved in local events to benefit our cause. We believe in Friendship, Love and Truth. We are a friendly group of people, each one bringing new experiences and knowledge to the lodge. We aim to become a recognized organization capitalizing on the need for wholesome family activities and the fulfillment of cheerfully serving others. We are a Non-Profit Organization, looking towards the future, serving its members, community and those in need.
Our goal is to grow in membership while giving the members a sense of belonging and feeling that we care about them. The Odd Fellows is a non profit organization that works together for the purpose of giving aid to those in need and of pursuing projects for the benefit of all. Odd Fellows are also known as "The Three Link Fraternity" which stands for Friendship, Love and Truth.
Do you want to make a difference?
YES? Then we need you!
Your community needs YOU!
Looking for new members, men, women, married, single parents or just single, everyone is welcomed!

*** Free Wi-fi in the lodge for members!***


​
We have updated the Lodge to meet the needs of ALL members. Families, Single Parents and Singles alike are welcome! More games for all ages, Arcade, Foosball, Air Hockey, Wii-u, and computer access with wifi. Check us out! Email at: mtlodge74@gmail.com or use our Contact Page.
​
If you have a suggestion as to improve this web site and/or to improve our lodge please send your ideas to us through our Contact Page
All Rights Reserved. IOOF Mt Zion Lodge 74 of York,Pa. (c) Privacy Policy