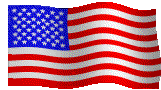 Independent Order of Odd Fellows Mt Zion 74
A non-profit Organization!
Who and What is an Odd Fellow
Odd Fellows

The Independent Order of Odd Fellows is one of the largest and oldest fraternal orders in the United States. Odd Fellowship was founded in England where it grew up during the 18th century. The Patriotic Order in England was followed by the Union of United Orders and the Loyal Order. In 1813, various lodges of the Union Order organized the Manchester Unity of Odd Fellows.
American Odd Fellowship was founded as the Washington Lodge #1 in Baltimore in 1819, and the following year affiliated with the Manchester Unity.

The three links of Odd Fellowship's symbol represent Friendship, Love, and Truth.

Odd Fellow Valediction
I AM AN ODD FELLOW:
I believe in the Fatherhood of God, and the Brotherhood of man.
I believe in Friendship, Love and Truth as basic guides to the ultimate destiny of all mankind.
I believe my home, my church or temple, my lodge, and my community deserve my best work, my modest pride, my earnest faith, and my deepest loyalty, as I perform my duty "to visit the sick, relieve the distressed, bury the dead and educate the orphan" and as I work with others to build a better world, because, in spirit and in truth, I am and must always be, grateful to my Creator, faithful to my country and fraternal to my fellow-man;
I AM AN ODD FELLOW!
We are local Lodge 74, located in York,Pa. and welcome new members. Use our lodge facilities for your club.

*To watch a video about the Odd Fellows history and start click here.